In 2005 the band KAMMER was founded in Leipzig.
KAMMER is empirical. The music is a kind of active Passive-Rock.
After years of song orientated working and live gigs Kammer played extensive non public gigs at their rehearsal room (Kammer = chamber) at the Leipziger Baumwollspinnerei. Reams of records were developed.
Now, KAMMER is ready for new live gigs.
Discography
The record N.N. is available at https://lkammerl.bandcamp.com
In 2019/2020 a new record will be available.
Members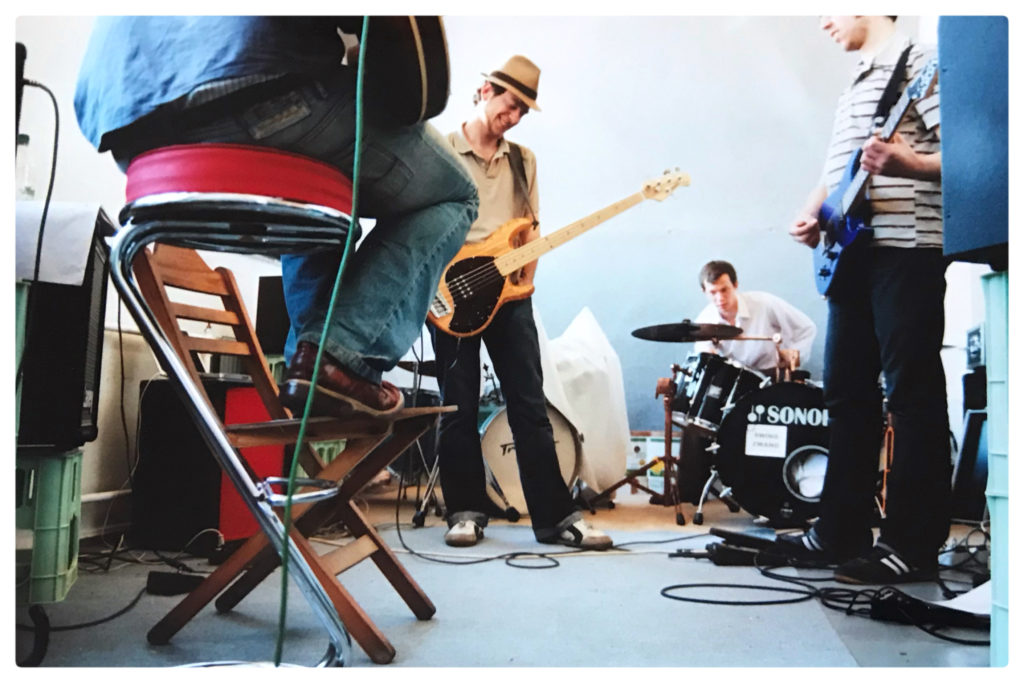 Denis Bury – g, kn, ai
Florian Henrich – d
Georg Manthey – g, b, h
Florian Bischof (2005-2008) – b
Tilman Meckel (2008-2010) – k
Tim Maucksch (since 2019) – b
Contact